bill gates-backed giant solar farm could cut 10% of global carbon emissions
kieron marchese
clean energy company heliogen is transforming sunlight to create and replace fuels. after successfully concentrating solar energy to exceed temperatures greater than 1,000 degrees celsius, heliogen is now able to replace the use of fossil fuels in critical industrial processes, including the production of cement, steel, and petrochemicals.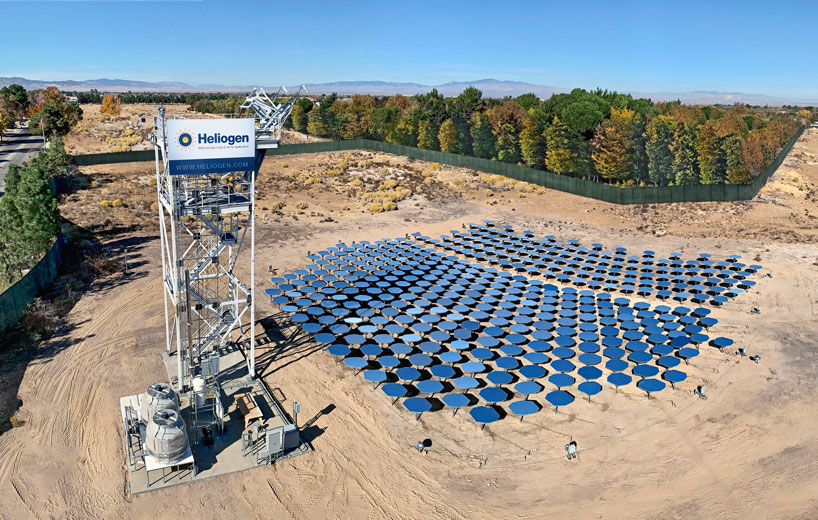 the achievement could dramatically reduce greenhouse gas emissions from these activities. backed by bill gates, heliogen's mission is to create the world's first technology that can commercially replace fossil fuels with carbon-free, ultra-high temperature heat from the sun and to transform sunlight into fuels at scale.
Read on >>> designboom: https://www.designboom.com/technology/bill-gates-backed-solar-farm-heliogen-11-25-2019/
america's renewable energy usage surpasses coal for the first time ever
it looks as though the future of electricity in the US favours renewable energy as it surpasses the production of coal for the first time ever. according to reports, renewables including hydro, solar, wind, biomass, and geothermal generated more electricity than coal-fired plants in the month of april, and could continue to do so.
the EIA report shows renewable energy generating 2,322 and 2,271 thousand megawatt-hours (MWh/day) per day in april and may, respectively. this tops coal's expected output of 1,997 and 2,239 thousand MWh/day during the same two months.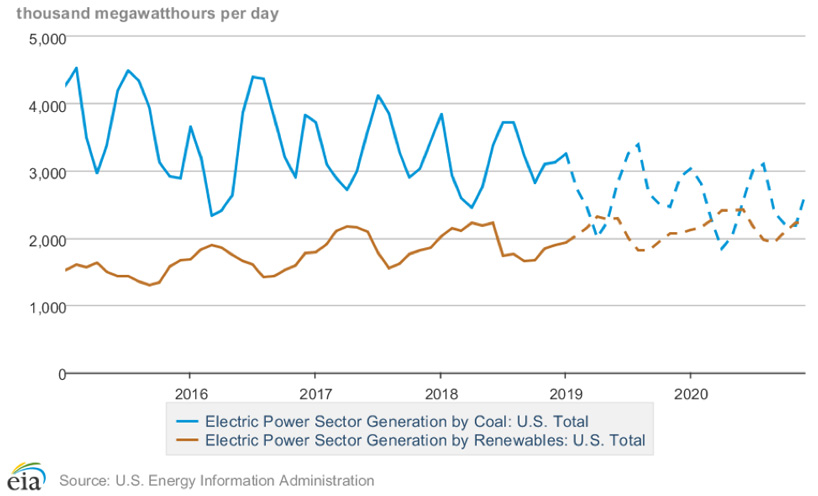 as per the institute for energy economics and financial analysis (IEFFA), these figures and projections are a first in american history. the organization says this trend will happen sporadically throughout the next several years, as renewable energy becomes cheaper and the world's attention focuses on alternatives to fossil fuels and mitigating the effects of climate change.
Read on >>> designboom: https://www.designboom.com/technology/america-renewable-energy-coal-production-05-02-2019/
kenya installs the first solar power plant to transform ocean water into drinking water
non-governmental organization 'givepower' has built its first solar water farm in kenya, turning the region's saltwater into clean and sustainable drinking water. the farm uses a filtrating system that desalinates the brackish liquid to produce enough water for 35,000 people every day.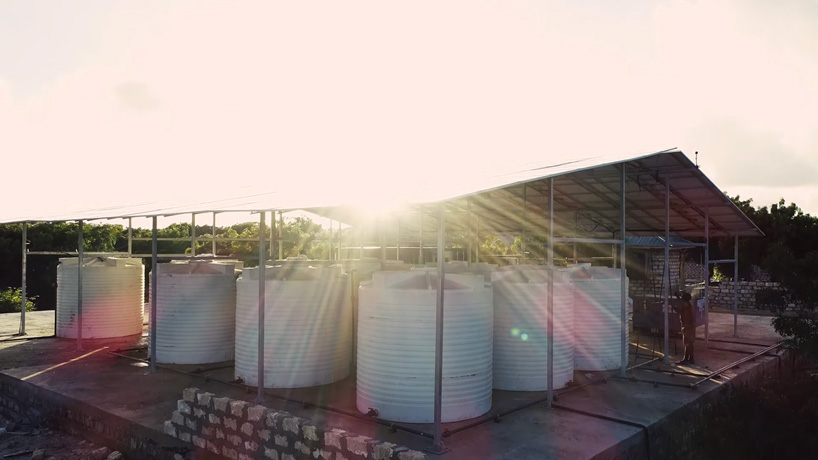 the farm is located in kiunga, kenya, a small fishing community of about 3500 people located just a few miles south of the somalian border. the village is situated along the coast of the indian ocean and the area is home to an important marine conservation reserve. it's proximity to the ocean makes it an ideal location for the givepower's first solar water farm.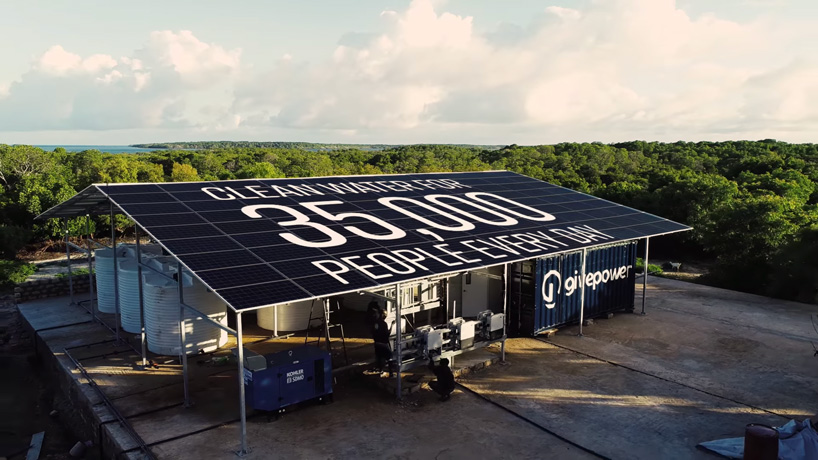 powered by solar energy, the desalination systems are housed in 20-foot shipping containers. they are capable of producing 50 kilowatts of energy and power two water pumps. with this, they transform 75,000 litres of brackish and/or seawater into clean, drinkable water every day. at the cost of just $20 per person, the farm is able to provide 20 years of access to clean water.
Read on >>> designboom: https://www.designboom.com/technology/givepower-kenya-solar-power-plant-water-farm-ocean-water-11-27-2019/